INTRODUCTION
WEB ONLY SUPER SAVE
LATEST MODEL RRP $4999
SPECIAL $2999 DELIVERED
INCLUDES 12 MONTH iFit MEMBERSHIP (VALUE $249.00)
The new PRO 5000 surpasses its rivals with several exciting features, including an impressive 10-inch touchscreen, an adjustable tablet holder, and a noise-reducing WhisperQuiet™ durable design. Together with premium entertainment options, an extra-wide tread belt,incline and decline training, and a powerful, 3.75 continuous horsepower motor, you'll have what you need to stay motivated for your workout.
FEATURES
10" iFit® Coach Ready Touchscreen

Engage in a whole new fitness experience as certified personal trainers take your exercise all around the world. Start working out with your own personal trainer that will automatically adjust the incline on your equipment, matching the terrain wherever you go. Subscription required.
Our built-in CoolAire™ fan keeps your workout comfortable from the moment you step onto the deck to the moment you step off. One of the joys of indoor workouts is climate control. Even if it's raining outside, foggy, blazing hot, or bad air quality—it's no big deal.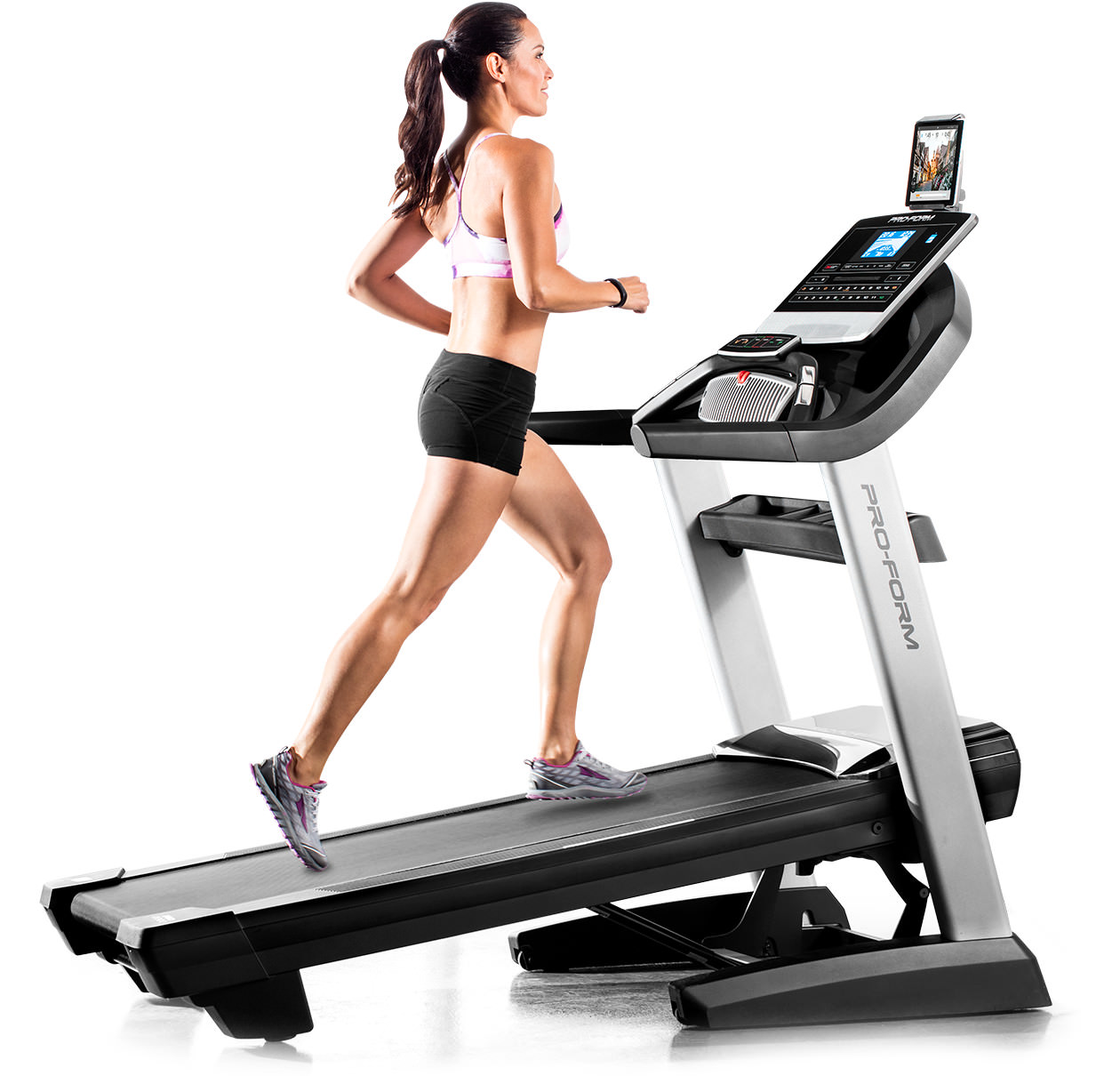 The Power of Incline:
2X the Calorie Burn
We work out to burn calories. But what if we told you there's a secret to burning more calories in less time? It's called incline training. Burn 2x the calories when you walk at our 15 percent incline. Finally, a smart workout that delivers on the promise of maximum calorie burn.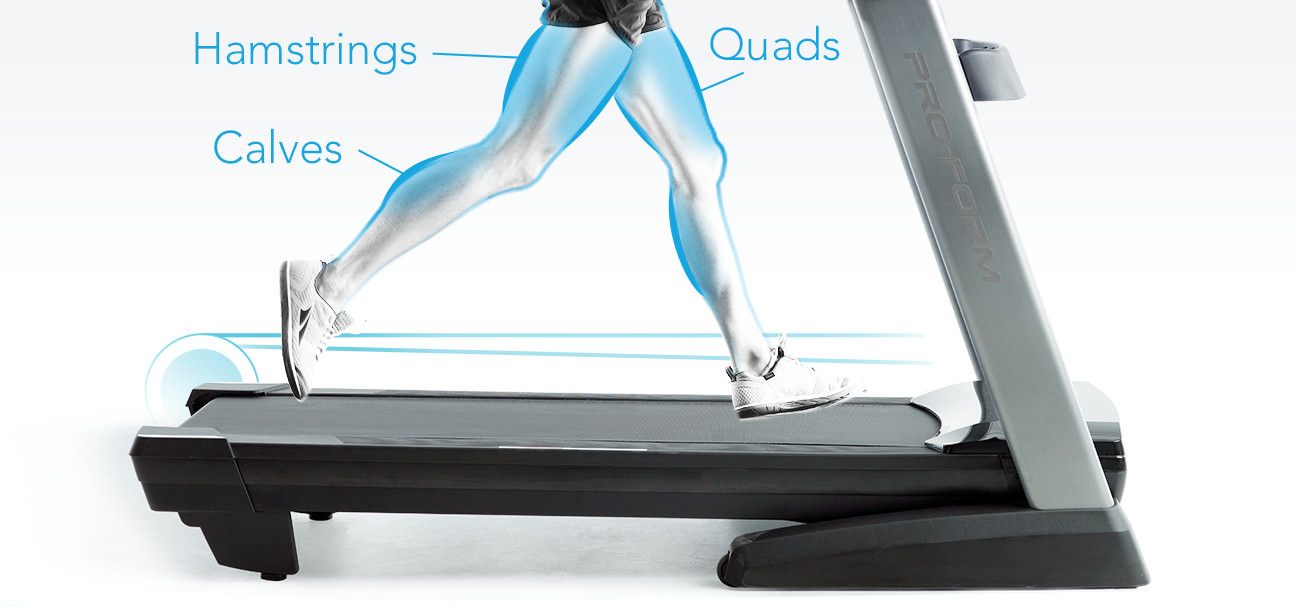 Decline: Full-Terrain Race Training
Preparing for a downhill run is just as important as preparing for uphill—and can even burn just as many calories. With down to -3 percent decline, you'll train yourself to lean forward safely while running downhill, improving your muscle damage resistance and making you a faster and more efficient runner.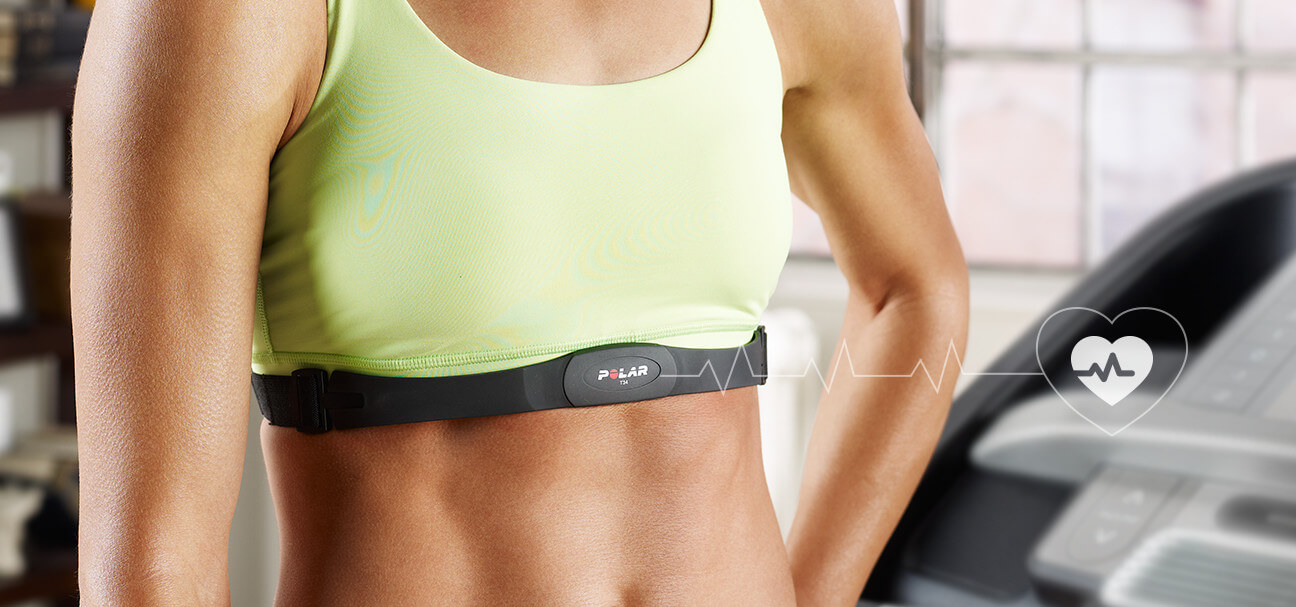 Technology for the Heart
Focus on cardio heart health when you work out at faster speeds. This treadmill has a speed range up to 22 kph per hour. Speed training coupled with heart rate monitoring with the included iFit Bluetooth Wireless chest strap maximize the impact of your time and effort. So whether you're a walker, jogger, or runner, the Pro 5000 gets your heart pumping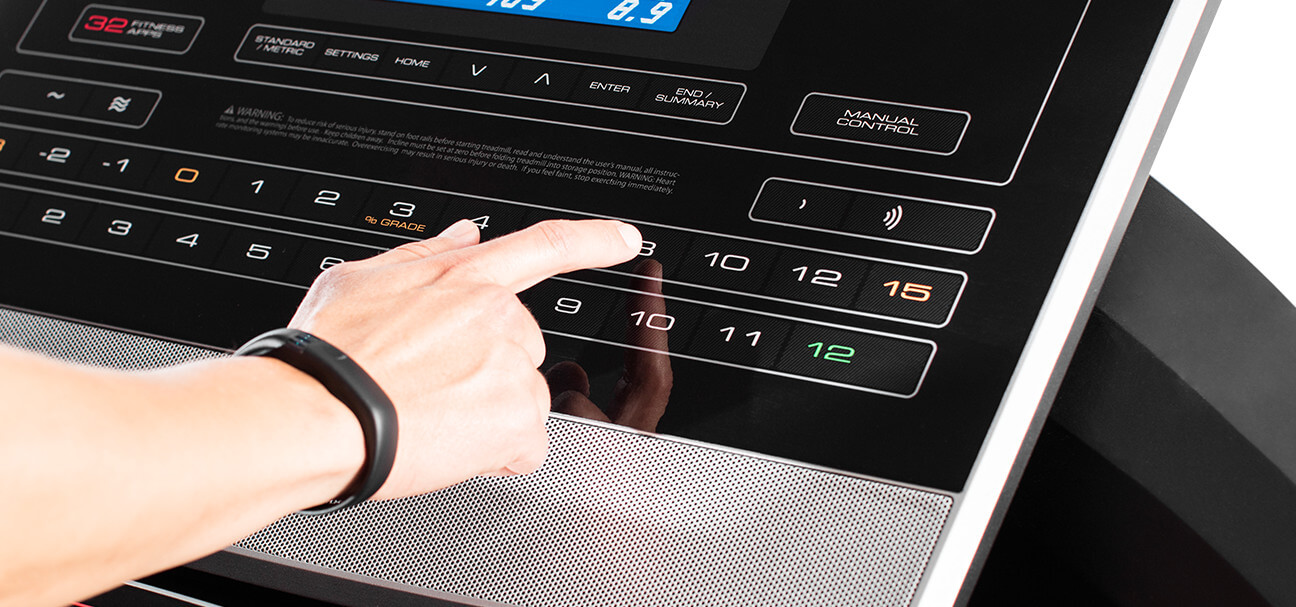 Precision Training with Quick Controls
Press one button to instantly jump to any speed or incline. Press two buttons to make micro adjustments to the decimal with our precision Quick Touch controls.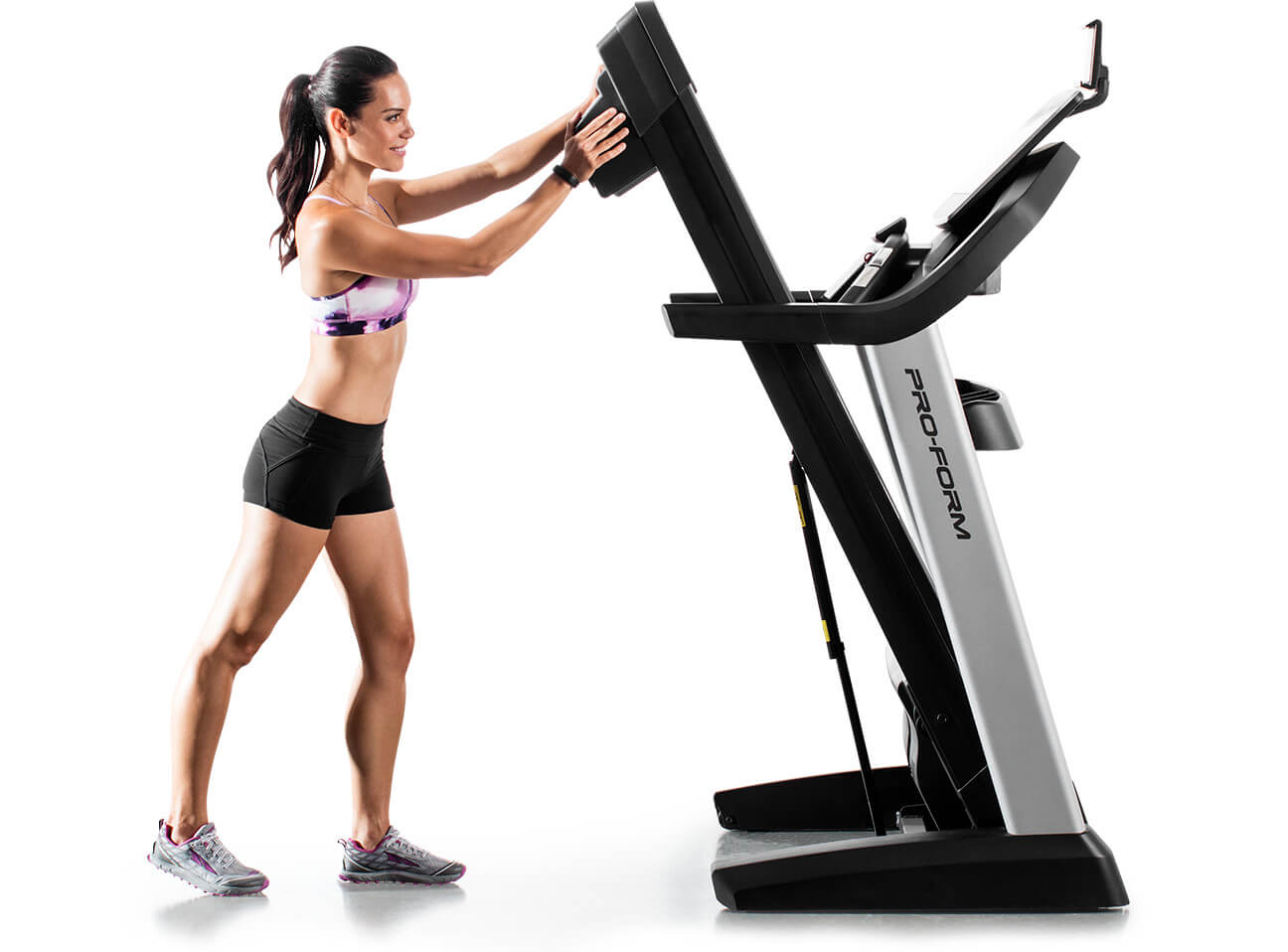 SpaceSaver®: Simple Storage
In 1995, our engineers created the first folding treadmill with our innovative SpaceSaver® technology. A few years later, we improved our design with the hydraulic spring EasyLift™ Assist, which lifts and lowers your treadmill deck effortlessly.
PRODUCT SPECIFICATIONS
| | |
| --- | --- |
| BLUETOOTH CARDIO BELT INCLUDED | Follow your heart rate directly on the screen with the included iFit Bluetooth® cardio strap. |
| ProShox™ Cushioning | One of our top goals is to provide you with a comfortable workout. Every treadmill we release is equipped with cushioning throughout the deck area. So as you walk, jog, or run, you'll have a softer landing with every step. With less stress on your feet, ankles, knees, and hips, you'll be able to enjoy a longer workout and faster recovery time. It's one reason why people love their ProForm® treadmills. |
| Intergrated Accessory Tray | Keep your remote, towel and other items close at hand with a convenient accessory tray stationed between the uprights. |
| Adjustable Tablet Holder | The new and improved tablet holder adjusts to your preferred viewing angle. Fixed to the back of the machine so it doesn't interfere with your workout, the tablet holder allows you to enjoy your favorite shows, music, and movies while you work out. Tablet not included. |
| 1—22KPH 1-Touch™ Speed Control | Quick controls instantly adjust your speed from 1—22KPH with the touch of a button. You can stay focused on your performance instead of scrolling through speed settings found on other treadmills. |
| SpaceSaver® Design | Innovative technology helps you lift and fold the deck up and out of the way |
| 0–15% Quick Incline™ Control | Boost your weight loss with Quick Incline™ Controls. Walking at an incline reduces impact on your joints and will help you burn fat calories fast! Plus, walking or jogging at an incline will add variety to your weight-loss workout. Quick controls adjust your incline with the touch of a button! |
| Dual-Grip EKG™ Heart Rate Monitor | Stay in your target heart rate zone for maximum results! Built-in heart rate sensors help you monitor your heart rate throughout your workout. You'll stay on track for better, faster results! |
| CoolAire™ Workout Fan | Keep cool while you drop the pounds with this built-in fan. Quick console controls allow you to adjust the speed at any time! |
| 2.5" Precision Machined and Balanced Non-Flex Roll | built with a 2.5-inch precision machined and balanced non-flex rear roller that's coated with a micro finish to reduce friction. The result – less wear and tear on the drive system, and less noise from the belt. |
| 150kg. Weight Capacity | This heavy-duty treadmill is built to withstand heavy use; it accommodates up to 150kg. |
| -3 – 0% Decline | Add variety and real-world training to your program with 3% decline. Decline training helps to strengthen your legs and prepare you for the downhill segments in your next 10K. |
| 10" Full Color Touch Display | Stay captivated and motivated as you follow along with your favorite trainers guiding your workout through beautiful scenery around the world. With a 10" touchscreen, It's also easy to swipe through and view your workout stats. |
| 56 x 152cm Non-Stretch Commercial Belt | This belt is specifically designed to reduce noise and friction for a quieter workout and longer lasting product. It's stretch resistant and engineered to stay centered on the deck. The material of the belt is permeated with a proprietary lubricant that increases the performance and longevity of the drive system. This commercial belt is built with WhisperQuiet durable design that reduces the noise of each step on the tread deck. |
| 3.75 CHP Motor | Train safer, longer and quieter. Built with a bigger motor case for less vibration and dual cooling fans for less heat, this 3.75 continuous horsepower DurX™ Commercial Plus motor delivers lasting power that's smooth and even. Every NordicTrack motor features high-grade insulation and a built-in grounding brush to protect the motor and make it run longer. We're so confident in its performance, we've backed it with a lifetime warranty. |
CUSTOMER REVIEWS
We currently do not have any reviews for this product.